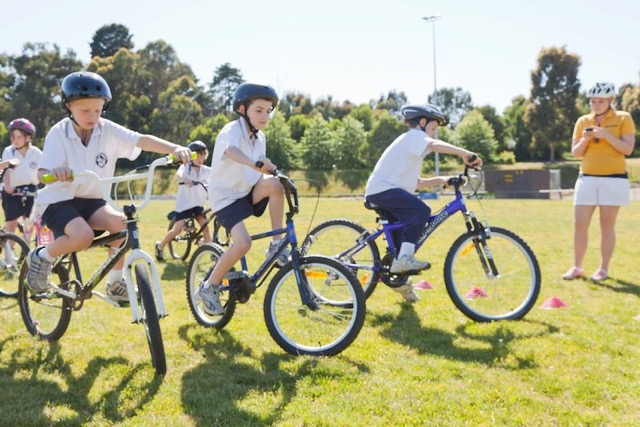 School Holiday Program and Bike Parties for kids who love to ride their bike!
There is no better way to spend school holidays than out on your bike.
Come and join us for a fun day of riding. Learn how to tackle trails and improve your bike riding on dirt. Head out on single tracks or join us in the city.
Our programs consist of a series of activities, short lessons and games to improve balance, brake control, cornering, confidence, body position, group riding, road awareness and most of all, bike safety. For bigger groups (more than 10 participants) a minimum of 2 guides will be present so the group can be split to cater for differences in ability.
There is something for everyone regardless of skill level.
These sessions are also a great idea for birthday parties. Loaner bikes can be offered to those who do not have a bike. Please ask for this option at the time of booking.
For upcoming dates, prices, availability or to make a group booking, please call or email us.